Online Talk : 3 Ways to Support Others with Love
Online Event
Organised by Inner Space
United Kingdom

We hear that love is all we need and in our hearts, we know it. But how does that work? We say we love our family and friends but why is that love-ly feeling so temporary? What makes the sweetness of our love turn sour? How can we expand our hearts and experience being truly loving 24/7?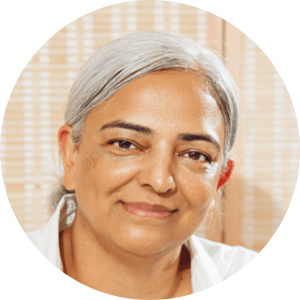 Aruna Ladva is fortunate to have a blend of both cultures - East and West! She was born in Nakuru (Kenya), educated in London (England), worked in Vancouver (Canada), and has lived in various other parts of the world. Aruna has been practising Raja Yoga Meditation for over 37 years, and, inspired by the teachings of the Brahma Kumaris, she has helped establish meditation centres in Canada, Turkey, Bahrain and Kuwait. Her clear intellect and insight help her to convey spiritual wisdom in a way that is easy and accessible, with a style and language that speaks to everyone.
As a Certified Negotiator in Conflict Resolution, Aruna works to promote inner peace and harmony. In her own way, she has become a peace ambassador. She facilitates retreats and trainings internationally and manages various self-development projects. She has authored eight personal development books and since February 2010 she has been writing a weekly blog: itstimetomeditate.org
In November 2014, Aruna received a 'Women of Excellence Award' from the Yoga Federation of India, for her contribution to social work.
Registration required. You will receive Zoom Meeting details in your confirmation email.