Special Event : Adapting to Change - Finding a New Way Forward
Online Event
Organised by Inner Space
United Kingdom

Everyone is looking forward to life returning to normal. But because the world has changed no one is quite sure what that normal will look like. Should we aim to go back to the way we were before the pandemic? Or should we be looking forward with a new perspective; with fresh eyes to something new, something different, to a way that enables us to stay stronger in the face of adversity?
How can we build on the courage and compassion we have seen during this crisis and move ahead with respect, unity and love; in a new way that embraces our differences, brings us together and holds everyone's heart safe? What needs to happen for our communities to stay strong and feel supported whatever happens?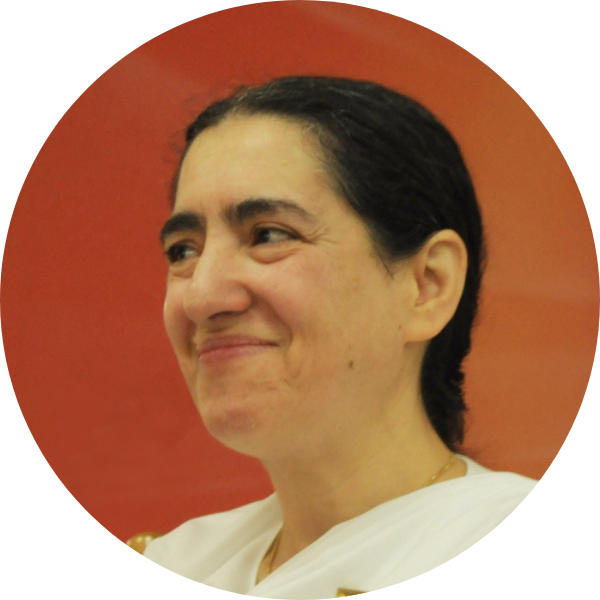 Maureen Goodman is the Programme Director for the Brahma Kumaris UK and the Brahma Kumaris representative at the United Nations, Vienna. For nearly 20 years from 1991, Maureen oversaw the work of the BKs within the prison system, offering meditation and values-based workshops for prisoners and a series of residential seminars, 'Spirituality in Prison', with prison staff. Other areas have included healthcare, education, with young people and women's issues. Maureen has been involved in inter-religious dialogue nationally and internationally for over 40 years, serving on several committees including the World Congress of Faiths and 'Respect – it's about time', an initiative launched by HRH the Prince of Wales. Internationally she represents the Brahma Kumaris on the Board of Religious Leaders of the Elijah Interfaith Institute and The Peace Pledge to Live Loving-Kindness & Compassion. Maureen is on the Executive Circle of the Spirit of Humanity Forum. Hosted by the City of Reykjavik, the Forum creates a safe space for self-exploration and dialogue among leaders to discover new ways to move forward, based on deep human values.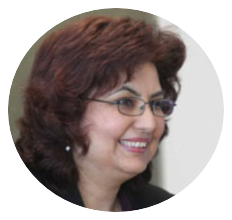 Qaisra Shahraz MBE, FRSA is the Founder, and Executive Director of Muslim Arts and Culture Festival. She is a critically-acclaimed novelist, scriptwriter, and author of The Holy Woman, Typhoon, Revolt, The Concubine & The Slave Catcher, and translated into several languages. Qaisra is dedicated to interfaith work and promoting community cohesion through her work as the Co-Chair of Faith Network 4 Manchester, Trustee of We Stand Together and Muslim Jewish Forum. A peace and gender activist, advisor to Asia Pacific Writers, Qaisra is a former Ofsted Inspector, Quality Manager, and Director of Gatehouse Books. She won the prestigious National Diversity, Lifetime Achiever Award for services to 'Literature, Education, Gender and Interfaith Relationships' (2016). Qaisra gained the University of Salford, Alumni Achievement Award for outstanding contributions to society (2018). In 2017, she was recognised by 'Lovin Manchester' as number 1 of 50 Most Influential Women in Manchester, and included in the Muslim Power 100 list. Qaisra appeared in Manchester Metropolitan University list of 11 Extraordinary Women to mark 2019 International Women Day. She recently gained an MBE award for 'Services to Gender Equality and Cultural Learning'.
Registration required. You will receive Zoom Meeting details in your confirmation email.