Special Online 3-part Course with Mike George : Restoring Self Esteem
Online Event
Organised by Inner Space
United Kingdom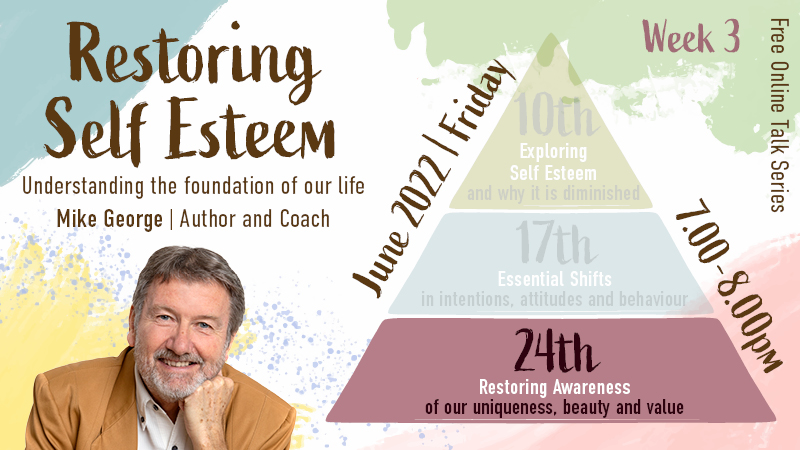 When you have self esteem you don't need to think about it. It's only when it is diminished that you start to notice your self respect, self confidence and emotional control are all affected. The purpose of this course is to explore and understand the true nature of self esteem so that we can help our self and others to restore and strengthen the best perception of our self and the highest feelings within our self.
Week THREE – Friday 24th June 7pm - 8pm
Restoring awareness of our uniqueness, beauty and value
***
Week ONE – Friday 10th June |
Click here
to watch again on Facebook
Exploring self esteem and why it is diminished
***
Week TWO – Friday 17th June |
Click here
to watch again on Facebook
Essential shifts in intentions, attitudes and behaviour
Mike George is an author of 16 books, including Being Your Self, Don't Get MAD Get Wise and The 7 Myths About LOVE. With insight and humour he brings together the three key strands of the 21st Century - self-awareness, emotional intelligence and continuous unlearning.
Register and receive Zoom meeting details in your confirmation email or