In-Person Talk at Inner Space : Create a Meaningful, Authentic Life
Inner Space Manchester
14 Byrom Street, Spinningfields,
(Opposite Opera House; Satnav use M3 3HP)

United Kingdom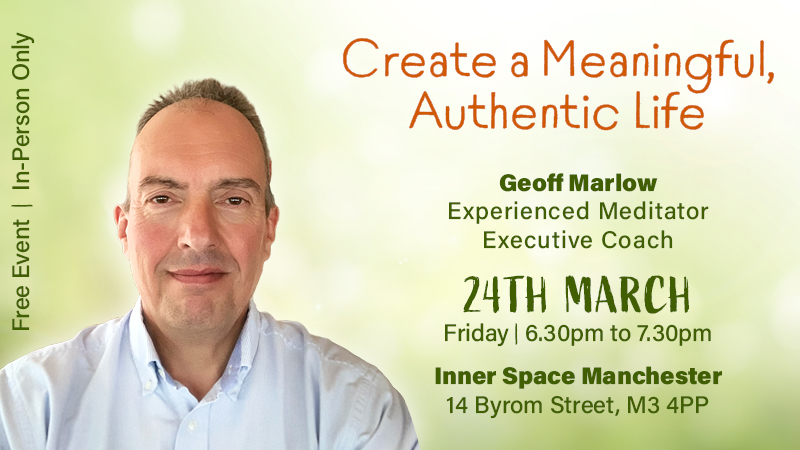 You've probably heard that a happy, fulfilled, and contented life depends on how well you "live your values". But how do your values relate to your virtues, and what roles does each play in creating a meaningful, authentic life? Do you devote sufficient attention to knowing your own values, cultivating your virtues, and achieving virtuosity in living your best life?
Join us to investigate these important inner aspects of the self.
Geoff Marlow has more than 35 years' professional experience helping organisations throughout Europe, Asia and the US create cultures that enable them to flourish in an increasingly uncertain and unpredictable future. He has been a student and teacher with the Brahma Kumaris since 1990 and regularly conducts BK workshops, seminars and lectures around the world.
Registration required | Age 16 and over